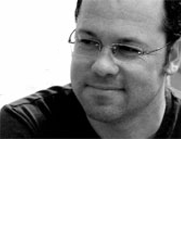 Peter Bobrow
Collaborator for Seductive Reasoning, Under the Skin, Memory Bank, Double Expose, and Voyeur
Peter Bobrow is a filmmaker with a background in film, television and commercial production. His credits include work for 20th Century Fox, HBO, Forensic Films, the BBC, Discovery Channel and PBS. He has worked on over 25 feature films. Recent projects include producing commercials for Rite Aid and Avis, directing two seasons of the TV show Project Xtreme, producing and production managing for the films Union Square, Off the Black and New York City Serenade. Other collaborations include producing for Pulitzer Prize winning director David Turnley and supervising a music video for the Yeah Yeah Yeahs. Peter's production company Bear Mountain Media produces work for hire for clients both large and small including BASF and Cornell University.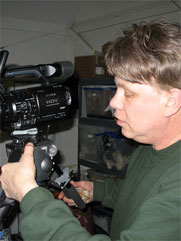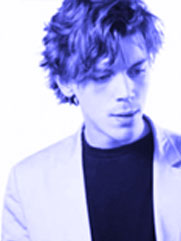 Matthias Oostrik
Software Designer for Memory Bank
Matthias Oostrik is the founder of MAGDATT, an interactive video company in Amsterdam, Netherlands. MAGDATT has created installations for the Blue Man Group, Sharp and the TU Delft. Matthias finished his studies of interactive media at the Netherlands Film and Television Academy in Amsterdam in 2004, where he was trained to be a bridge between artist and technology. For the past two years he has worked as a freelancer, making video theatre and video installation productions. As an artist he collaborates with other artists from various disciplines. Matthias is a founding member of Amsterdam Cyber Theatre.